Scooters = Cool
It's been almost two years since I purchased my
Honda Metropolitan
, and I've never (not even once) been disappointed with my decision. It came with a few bruises on it (scrapes, dents, etc.), but it's still a lovely piece of machinery. It gets 110 (plus) mpg, and if I'm going downhill with a relatively strong wind behind me, I can get it up to 40 mph. Yeah ... it's a rocket.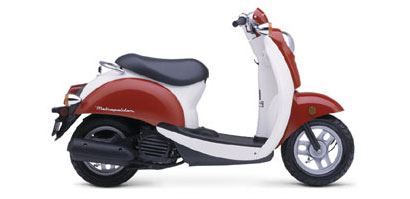 So, why do I think my scooter is cool? Here's seven reasons:
It's fun to feel the wind in your face
There's no gear shifting required
You can smell the world around you
It's footprint is small
I can park it like a bike (close to buildings)
Seeing me (6'4" tall) on it makes people smile
When I fill 'er up, it costs less than $3.00
I understand that scooters aren't practical for everyone, especially for those who live 30 (plus) miles from work; however, if you're lucky like me, and live within a decent commuting distance, then perhaps you might want to consider owning one -- an amazing alternative to the traditional automobile.
Labels: Transportation