Does the past ever fade?
I sometimes find myself trapped in the most inexplicably vivid flashbacks from my youth. Teenage years in Europe -- if you didn't live it, you wouldn't understand it. And I often want to spend time with those who've lived the life but have nobody local with whom I can relate. For example, if you don't know where this picture was taken, then not to be rude, but I'm probably not interested in a discussion of the good ol' days: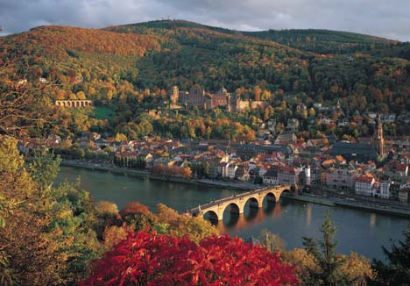 Alpine-rich camping in Kandersteg, Switzerland; sport-centered winters in Garmisch-Partenkirchen, Germany; crazy-long train rides to Warsaw, Poland; pseudo-educational experiences in The Hague, Netherlands; late-night clubbing in Frankfurt, Germany; randomly-fun shopping in London, England ...
... is it wrong for me to wish that I could forget it all?